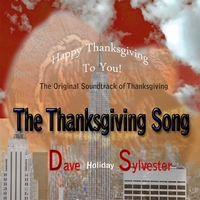 From his CD Baby Profile
:
The music journey of
Dave "Holiday" Sylvester
began when he was five years old in the Bedford Stuyvesant area of Brooklyn, New York. His big brother Gerald, who had just joined a marching band, began teaching Dave drum patterns on the family's waching machine. This carried on until their mother bought them an actual drum set. Dave then moved on to play bass and keyboards in addition to the drums and background and lead vocals.
Dave quickly learned how to harmonize vocal parts to create dense textures that would compliment his writing style. He found influence in acts such as The Jackson 5, Earth, Wind & Fire, The Commodores, Kool & the Gang and Barry White.
Starting off with two tape machines Dave began to experiment with recording techniques. After moving on to his first 4-track machine he began to produce his own material, layering the backing vocal harmonies he arranged for his songs. Finally, he moved into the world of digital recording and taught himself how to produce music in this medium. This has become one of his best assets in creating new music.
Gerald noticed that we all needed a good song for the biggest holiday of the year. He challenged Dave to take some time away from his regular schedule of writing, arranging and recording to work on "The Thanksgiving Song".
Peace, Love & Happy Thanksgiving!
Purchase
"The Thanksgiving Song"
through CD Baby.