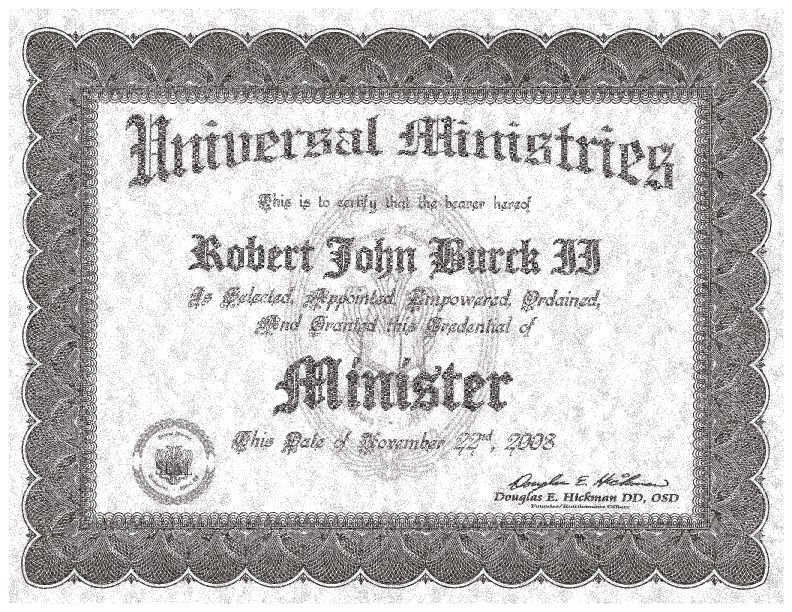 From TMR Enterprises:

Reverend Robert John
Burck, II (AKA The
Naked Cowboy
) was ordained a minister November 22nd and placed on the City of New York's Officiant Registry today.
In addition to selling Naked Cowboy™ Franchises and just being plain funny, Reverend Naked Cowboy™ will now be officiating wedding ceremonies in NYC starting with the marriage of his manager Todd Rubenstein to Dina Savvenas, Christmas Night in Times Square.
Sound Crazy? It's not. Reverend Burck said; "Naked is a metaphor, representative of purity and transparency... I'd give the shirt off my back to marry you guys!"
It appears as if there are people from all walks of life and from all over the world, lining up to have the knot tied by the new Times Square Reverend. Naked Cowboy™ Enterprises has been taking marriage orders in for two weeks and already has bookings in to 2010.
T
ODD
M
ARK
R
UBENSTEIN
CEO - TMR ENTERPRISES
(O) (615) 865-3002
(C) (615) 306-7316
VP - NAKED COWBOY ENTERPRISES
(866) 99-NAKED
(866) 996-2533

Purchase official Naked Cowboy CDs here.